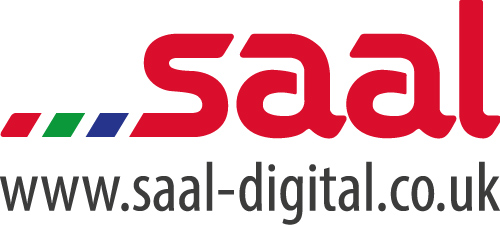 As a photographer I love printed images so when I saw Saal Digital recently offering a free photobook in return for an honest review of their service and product I applied for one. I expected there to be a catch or some kind of extra marketing thrown at me but no, none of that, just create myself a custom photobook and tell them (and you) what I honestly thought about it. So I made an A4 (portrait) photobook to display some of my portfolio work in.
And heres my review…..
Their website is easy to navigate and explains everything in detail with no complicated menus or configuration options. There's a link on the site that's easy to see which links to a download of the software required to create your custom photobook.


Once you're in the program you have lots of options and control to create a book that will be exactly how you want it to be, from the page count to the amount of images per page to the position of each image on each page. There is lots of choice of templates for layouts and colours etc, which at first seems a bit overwhelming. I found myself a little frustrated that I couldn't find the layout I had in mind immediately, but after going through the different categories I found the options I wanted in a convenient drop and drag format and I set to work making my book. I made the template for my entire book after being in the program for less than 10 minutes . I spent time choosing images I already had prints of, being a photographer printed images are an essential part of my work and as the prints I already have had been printed by a trusted professional printing lab I wanted to use them to compare the quality with the images printed in my book.
Once the book was filled with images and a customised cover image applied to it with a text over layered onto the image. I went through the ordering process which is painless and uses Paypal so you know you can trust the transaction. Once ordered through the software it uploads your book to Saal Digital for printing. You're sent a conformation email and tracking details. I ordered my book at 11pm on a Wednesday evening and it arrived to my home at 11am Saturday morning, that impressed me.
It arrived in a sturdy cardboard package with foam padding and inside a sealed plastic bag, what I mean is it was undamaged having travelled from Germany to England in a very short time.  

My first thought when I looked at the book was to examine the spine, I thought this is going to be shown to lots of people and are the pages going to fall out, simply, no. The whole book is solid and well constructed its lay flat spine design works wonderfully and the pages do not bend and fold like paper or glossy magazines there's strength in every part of the book.
Now the pictures, I was sceptical about the colour reproduction and whether they would match up to my prints from another lab. I didn't need to worry, the pictures were reproduced identically to the images I already had prints of. My biggest worry when getting images printed is whether or not the colours will be accurate and Saal Digital are capable of ensuring that they are.