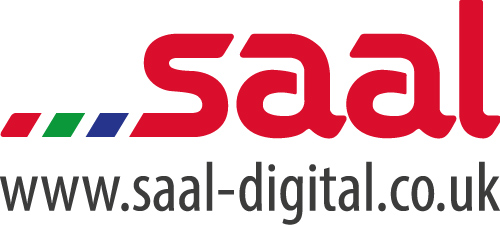 Anyone that knows me knows that I love a printed piece of work. I have once again been given an opportunity to test and review a product by Saal Digital Uk,  the last product I tested for them was one of their beautifully made lay flat photobooks which I'm still very much a fan of. This time around I'm testing something from their Wall Decor range, specifically an Alu-Dibond print. I'd wanted to get an aluminium based print done for a while and the timing of this offer from Saal Digital couldn't have been better, as only a few days before I had captured a great shot of my son in his favourite Batman costume, I knew instantly it was this image I was going to submit for print.
The easy to navigate software downloads and installs very quickly, it's very self explanatory and  gives you options to customise the layout of the print you're creating. I'm a stickler for not cropping my images or having them printed in a ratio that does not match the images intended size so I was very pleased to see you can enter your own dimensions to have your Alu-Dibond print made to the specific size you want, I opted for a modest 30cm x 45cm sized print. Once your through the creating stage all that is left is a quick and secure checkout then your image uploads to Saal Digital and they take it from there. I was sent an email saying my print should arrive within seven days, it arrived in four.
It was delivered by courier and was well packaged, very well packaged, thick cardboard box wrapped around a foam insert, that was wrapped around a shrink wrapped print.

Needless to say the print arrived undamaged and in pristine condition and it feels as good as it looks. You get an added texture with these pieces, you can actually feel and in the right light see the lines of the ink in your image, the most prominent example of this on the image I had printed was the outline of my subject against the backdrop, it literally stands off the piece. Saal Digital say on there website they recommend Alu-Dibond pieces for black and white imagery as the Aluminium gives the highlights a boost. I found that this is also true when printing in colour, the image has a shimmer to it when held in the light. It adds another dimension to the whole thing without causing glare or reflection it seems to just absorb the light hitting it causing it to shimmer, I couldn't stop staring at it.

The finished product is supplied with mounts of your choice, there are 3 types to choose from, I went for the standard wall mounts which you have to affix yourself, which I can only imagine this is so its easier to package and avoid the piece sitting at an angle during transport.

The Alu-Dibond Wall Decor is surprisingly sturdy, this piece is 45cm long and there is not even the slightest hint of deflection when held at only one end, try doing that with a regular print and you'll be seeing creases forever regardless of how thick the paper is.
I am once again finding myself very impressed by the people at Saal Digital they make the whole experience simple and hassle free, from the software and quick delivery to the amazing print quality. They are totally worth a look for both public and professional services. I'm not being paid to promote them, but its hard not to recommend something when its as good as this.